From Chaos to Calm: A Deep Dive into Deltek Union Square's Email Management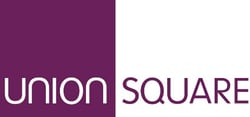 People spend 2-3 hours per day on average on email-related activities, consuming 20-30% of their work day. How much time does your team waste finding and organizing emails, attachments or other documents instead of delivering projects?
Union Square provides information management and collaboration tools that help AEC firms capture, store and access critical project-specific and firm-wide information. With the right tools in place, your team can focus on what matters most – project delivery.
Join us for the first in a series of deep dive demonstrations of how Deltek Union Square can help take information management from chaos to calm. In this first deep dive, we'll focus on managing the massive amount of email and documents your teams receive every day.
During the event, you will learn how your firm can:
Centralize your communication and related files
Eliminate silos of information that drag on project performance
Reduce miscommunication and keep your team up-to-date with the most current information
Increase visibility into project communication and reduce disputes
Note: Union Square is now known as Deltek Project Information Mangement (PIM).
Deltek Speaker
Liam McDermontt
Sales Representative
About Union Square
Since 2000, Union Square has helped more than 450 firms manage vital project information like documents, drawings, emails, project information and more to keep firms collaborating as they deliver projects. Deltek and Union Square provide greater efficiency and faster project delivery for A/E/C customers. Learn more here.
About Deltek
Deltek is the leading global provider of enterprise software and information solutions for government contractors, professional services firms and other project and people-based businesses. For decades, they have delivered actionable insight that empowers customers to unlock their business potential. 20,000 organizations and millions of users in over 80 countries around the world rely on Deltek to research and identify opportunities, win new business, recruit and develop talent, optimize resources, streamline operations and deliver more profitable projects. Deltek - Know more. Do more. ®