Navigate Your Course to Success with Deltek Vision
"He who lets the sea lull him into a sense of security is in very grave danger."

-Hammond Ines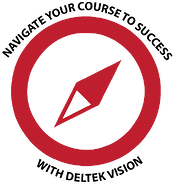 The ability to measure progress instantly, and accurately, is vital to the future growth and success of your firm. Explore how your firm can navigate the course to success by leveraging Key Performance Indicators, reporting, dashboards and analysis. Help management and staff better understand the path to prosperity by better understanding how to predict success through benchmarking against firm goals.
Leverage the information in your existing Vision system to allow visibility to staff at all team levels.

Attendees will learn:
How to use standard reports to provide financial, project and employee performance

How firms have utilized the custom info center within Deltek Vision to track and measure key operational metrics like the PSMJ Circle of Excellence Metrics or the AE Clarity Report metrics

How VPM is used to provide quick visual view of trends and its use of tracking goals
...and other useful tidbits!