What's New in Vision 7.3?
Learn about the newest ways Deltek Vision 7.3 can make your business run smoother and more efficiently! Deltek Vision 7.3 offers users impressive new features designed to optimize current processes. In this webinar you will learn how Deltek Vision 7.3's streamlined enhancements and new capabilities can deliver high-quality financial and project management capabilities to professional services firms.
Meet the Speaker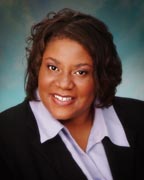 A champion for firms' Administrative and Operations teams, Rana Blair provides consulting services for clients looking to increase efficiency utilizing automation, documented processes, and effective communication. An accounting professional with broad operational experience, Rana has more than 20 years' experience working in or leading every operational position. With a unique ability to understand business software and apply functionality to meet organizational needs, Rana has truly been on the forefront of leveraging the power of Deltek Vision for the smaller firm.
With a passion for efficient, meaningful, and targeted communication, Rana has truly become an evangelist for the power of collaboration using Deltek Kona.
---
For information regarding covered topics or any other user group related questions please contact Diane Adams at Raftelis Financial Consultants, Inc.