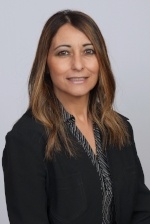 Full Sail Partners, a Deltek Platinum Partner and Client Feedback Tool Premier Partner, is pleased to announce the addition of Ashely Jabalera to the consulting services team. Ashley has joined the firm as a Deltek Vision CRM consultant. In this position, she will work with clients to implement Deltek Vision's CRM, Custom Proposal, and SF330 modules, as well as, the Client Feedback Tool and Blackbox Connector tools.
Ashley has over 17 years of experience in the A/E/C industry with an extensive background in business development and leadership within an extremely competitive and product based service environments. Her work history includes the procurement of projects ranging from $10 million to over $1 billion, with a focus on healthcare, commercial, retail, industrial, higher education, government and military clients.
"In the ever-changing world of technology choices – Full Sail Partners offers the stability of Deltek Vision, and a history of successful implementations that will allow you to spend your time and resources on what's important to you – your clients," said Ashley.
The Full Sail Partners CRM consultant acts as a trusted advisor for all clients and their focus is to evaluate the client's existing software solution and develop a training strategy that is unique to each client experience. In this role, Ashley will leverage her knowledge to ensure our clients continue to be successful long into the future.
"Our team will be strengthened by adding Ashley, and our clients will benefit from her strong marketing, business development and consulting experience," stated Sarah Gonnella, VP of Marketing & Sales. "Her background combined with her keen ability to identify customer needs will provide highly responsive solutions for our clients. We are thrilled to have her join Full Sail Partners."
For more information, please contact Full Sail Partners' Marketing and Communications Department. Interested in learning more about the Full Sail Partners' team? Check out our crew!