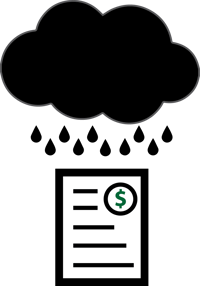 I don't know anyone that actually enjoys completing their expense report. The process is arduous, and steals valuable time from your already hectic day. The fact is, if you want to get reimbursed for a company expenditure, you have to take the time to complete your expense report. No ifs ands or buts about it. Luckily, Blackbox's Deltek Vision and Concur Integration eliminates this pain staking process for your employees and frees them up to concentrate on client-focused, billable work.
So, how can the Blackbox Concur Connector help you combine the benefits or Concur's expense controls and management with Vision's financial and project management tools? Easy! See how below.
The Deltek Vision and Concur Integration Made My Life Easier:
As someone who travels a fair amount, the Deltek Vision and Concur integration has allowed me to get the most out of my business expenses. Before, I was overly focused on diligently taking a picture of every receipt and documenting every incurred cost. Now, when I am out with a client, I can focus on listening and cultivating our relationship. Here is how:
No more expense report time dump! Concur's credit card integration is freakin' awesome. I'll admit it, I am terrible at manually documenting receipts and deciphering between my credit card charges vs. cash expenses. I used to stress out when thinking about the time dump required to complete my expense reports. Now, the Deltek Vision and Concur integration allows me to complete and submit my expense reports faster, rather than waiting until the end of the month to begin the process.
User protection / fraud prevention. Recently after traveling in New York City, I submitted an expense report with duplicate charges for an Uber ride. This minor mistake held up the processing of my expense report as we internally worked out my error. Concur allows me to eliminate this time consuming process of going back and forth from submitter, management and accounting. Additionally, these controls protect the company from accidental or direct fraudulent activity.
Mobile is where it's at! I'm constantly on the go and I rely on my smart phone for just about everything. I can honestly say that Concur's mobile app has been a big reason that I have been more diligent with completing my expense reports.
The app utilizes OCR technology that allows me to automatically pull all relevant information off of receipts, including:
Vendor
Date
Dollar amount
And more
Additionally, the mobile app sends me alerts when I have new charges, reports to approve or notifications.
Real-time, Automatic, Transaction-based Integration. No more waiting for new projects to show up so I can associate expenses. No tedious manual uploads to share information between the two systems. No more having to input the same information in multiple places. The bi-directional connector allows the information I and my accounting team need to be available where and when it is needed.
Ready to See How Concur Integrates with Deltek Vision?
Are you ready to learn more about this turn-key integration of Deltek Vision and Concur? Join Pete Nuffer as he unveils how all Deltek Vision users can win with automated expense management.