Matt Hirsch
"Technology that works is invisible to the end-user: accountants, project managers and executives use Vision almost instinctively, without having to stop and ask "How do I make this happen?'"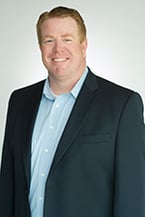 Professional History
Matt, Sr Consultant for Full Sail Partners, specializes in IT consulting - on topics from programming to networking - for architectural and engineering firms. He is an integral part of the Deltek Vision® implementation team, providing training and consulting services before, during and after launch.
His experience includes Deltek legacy products and Vision migrations.