Connecting the Field and Office with Cloud and Mobile Apps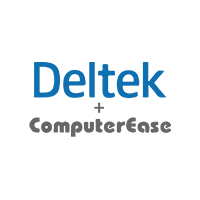 By connecting the field and office through Cloud and mobile applications from Deltek + ComputerEase, contractors gain secure real-time visibility into the progress of jobs and work orders allowing for proactive decision making while on the go.
In this webinar, we'll discuss how Cloud and mobile apps enable you to:
Submit time and field logs easily and accurately
Receive and send back work orders
Capture and submit expenses
Access key employment documents
Relieve and update inventory levels
Join this webinar on Thursday, April 15th at 2:00 pm ET to learn why Deltek + ComputerEase is changing the way the construction business delivers great and profitable projects.
Speaker
John Meibers, Vice President & General Manager, Deltek + ComputerEase
John has been a leader at Deltek + ComputerEase for over 20 years. Deltek + ComputerEase has over 4,500 customers. In today's rapidly changing, fast paced world, a big part of John's role is to ensure that Deltek + ComputerEase equips customers with the most cutting-edge technology. Prior to Deltek + ComputerEase, John spent 10 years working as controller for a large mechanical contractor.
Better software means better projects. Deltek is the leading global provider of enterprise software and information solutions for project-based businesses. More than 30,000 organizations and millions of users in over 80 countries around the world rely on Deltek for superior levels of project intelligence, management and collaboration. Our industry-focused expertise powers project success by helping firms achieve performance that maximizes productivity and revenue.