Deltek Webinar:
Q2 Deltek Vantagepoint Customer Town Hall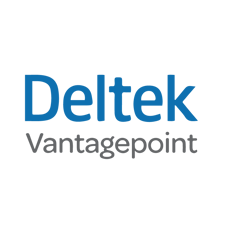 In our ongoing commitment to the Deltek customer community, please join us for the next Vantagepoint Customer Town Hall. You'll hear from Deltek experts about product vision, recent releases and what's next for Vantagepoint users. You'll be the first to learn about investments being made to advance our suite of project-based solutions.
You'll learn about:
What's new in Deltek Vantagepoint

Preparing for upcoming releases coming soon and what you need to know

Customer experience initiatives underway that enhance your experience as a customer
Additionally, we'll share more information about customer community programs to help you stay engaged throughout your Deltek journey.
Join Deltek on Tuesday, June 22nd, 2021 at 11:00 am ET to hear from the experts and get your questions answered by Vantagepoint experts.
Speakers
Melissa Coffey, Product Director, Deltek
Dan Gajewski, Director, Product Management, Deltek
Gary Smith, Vice President, Customer Care, Deltek
About Deltek
Better software means better projects. Deltek is the leading global provider of enterprise software and information solutions for project-based businesses. More than 30,000 organizations and millions of users in over 80 countries around the world rely on Deltek for superior levels of project intelligence, management and collaboration. Our industry-focused expertise powers project success by helping firms achieve performance that maximizes productivity and revenue.