Brian McNamara
"My approach is solution-based. Meeting with clients in their environment gives me the insight necessary to develop the right technical solution - one that is truly customized to their needs."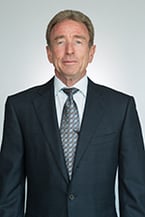 Professional History
Brian, a professional sales consultant with more than 20 years' experience, draws on his technical background to help professional service firms determine the right automation design for their systems.
He made the transition to Senior Sales Consultant after working as a technical consultant at Innovative Solutions Group (ISG). His unique approach and background assures clients that a successful Deltek Vision® implementation begins with their introduction to Vision.