Charlene Kerr
"Full Sail Partners is a great firm with a diverse team of professional services industry experts. I enjoy being part of the crew and helping clients to improve financial processes and simplify otherwise complicated data migrations."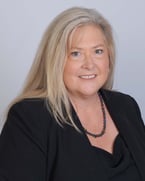 Professional History
Charlene Kerr is a Senior Consultant that specializes in financial processes and data migrations. Prior to joining Full Sail Partners, Charlene was a Deltek Vision consultant for over a decade and served in various roles within the AE industry. Charlene is an active participant in the Vantagepoint early adopter testing group for Deltek.
Throughout her career, Charlene has also continued to expand her knowledge and has learned SQL and SSRS for ad hoc reporting. Additionally, she can create data integration packages for migrations and reporting needs of clients. Charlene's breadth of experience gives her a unique ability to create solutions clients will undoubtedly find valuable.
Specialties
Extensive background in the following broad-based competencies:
Deltek Vantagepoint & Vision | Data Migrations | Process Improvement