Chris Simei
"The landscape of ERP data management is changing swiftly. I strive to help clients stay near the cutting edge and leverage creative concepts to drive innovation."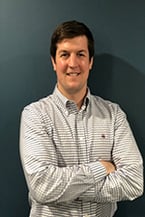 Professional History
Chris Simei is a part-time Business Intelligence Consultant at Full Sail Partners providing business intelligence and custom solution consulting. Chris has extensive technical experience solving complex problems with automated solutions to help firms achieve operational efficiency. Additionally, he has extensive experience managing and implementing Deltek solutions from concept-thru-delivery, including advanced data migrations, Resource Planning, CRM, core applications, and Talent Management.
With over 10 years in the A&E industry working with companies across the United States, Australia, New Zealand and the Middle East, Chris brings a global perspective and cross-cultural communication skills to his daily work.
Specialties
SQL Development | Business Intelligence Tools: Informer, Tableau, Power BI | General Web Applications Development | Deltek Vision Administration | Custom Solution Development