Tasia Grant, PHR
"I'm a results-oriented HR leader keenly focused on developing, implementing, and administering HR strategies aligned with business objectives, and I have been recognized for my ability to develop programs and processes from ground up that are progressive and creative."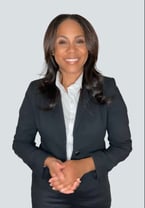 Professional History
As an HR professional for over 20 years, Tasia has been exposed to and has practiced in most every area of Human Resources, working as both a generalist and a specialist. She began her career in the AEC industry as an HR Assistant, but quickly progressed through her career, working at every level ultimately becoming a part of the executive team as the HR Manager at an engineering firm. An asset she has brought to every position and every organization is her ability to explore, consider, and incorporate both the organizational needs and the employees' needs in most major decisions, without resulting in conflict, discord or an unwelcome result to the organization.
Specialties
Change Management | Conflict Resolution | Talent Acquisition & Interviewing | Onboarding | Mentoring & Employee Relations | Performance & Development Goals | Record Management | EEO Management & Training