FASB ASC 606 - Revenue from Contracts with Customers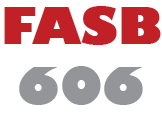 The Financial Accounting Standards Board (FASB) has made changes to Revenue from Contracts. A new Accounting Standards Codification (ASC) 606 was issued which will now impact the majority of professional services firms. Furthermore, many of these firms are unaware that they will be affected by these changes. Luckily for Deltek Vision and Deltek for Professional Services (DPS) users, adjustments to their current systems can be implemented to ensure your firm is in compliance with the new standards set by ASC 606.
Here are some resources to help you better understand the revised ASC 606 standards. If you have additional questions, please complete the form on the right, and a member of the Full Sail Partners' crew will contact you.
FASB ASC 606 Resources