Deltek Vision
Get support for your existing Deltek Vision solutions and manage your project-based firm with a tried-and-true software program.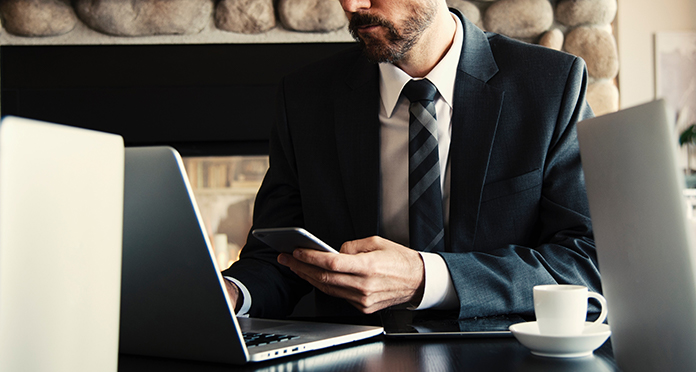 Full Visibility Across Your Entire Organization
Harness Deltek Vision's proven features to win more business.
Make headway and improve business performance throughout your organization.
Simplify the way you do business from planning to execution and everything in between.

We'll provide ongoing assistance and engineer innovative solutions available in Deltek Vision to better manage your products and your business:

Comprehensive navigational analysis
Discover how your system compares to industry peers and find ways to streamline and enhance your operations.

Intuitive consulting at every turn
Manage data migration and conversion, tackle mergers and acquisitions, and get assistance when you need it most.

Customized and on-demand training
Squeeze every cent out of your Deltek investment with a training program tailored to your organization's needs.
Get guidance to enjoy your Deltek Vision solution to the fullest with automated resource planning, project management, and forecasting using a trusted cloud-based Enterprise Resource Planning (ERP) platform.
Transition from Vision to Vantagepoint
All good things must come to an end—if only to make way for bigger, brighter, bolder solutions. Deltek Vision will continued to be supported by Deltek through 2023, and we are here to help when you're ready to migrate from Deltek Vision to Vantagepoint. Our upgrade process will provide you a personalized action plan to systematically navigate the switch from Deltek Vision to Vantagepoint in three simple steps:
Receive a fully detailed readiness report
Get critical Vision database details to customize and configure the preview environment.

Train team members and make adjustments
Fine-tune the system and hone system-based skills for a smooth changeover and precise configuration.

Seamlessly transition to full production
Save time with automated conversion and easy upgrades that capture all changes made in preview.
You loved Deltek Vision.
Now see for yourself why Vantagepoint's newest advancements are shaking up the industry with feature suites that support the work of your entire organization.
A Cloud-Based Solution to Keep Your Entire Firm Connected
Magnify your enterprise operations with a cloud-based system that stresses security, privacy, and flexibility over anything else.
We'll help you take full advantage of Vision's cloud-based system so you get:
Better Performance
Faster Connection
Lower Operating Costs
Access Anywhere
On-Demand Scalability
When you pair our services with your Deltek Vision solution, you'll get first-rate support, security and compliance, and improved business operations from top to bottom.
Get Connected
Using the Blackbox Connector, we can help your Deltek Vision solution connect with the outside world.
We'll help you link your system to the tools you need by bridging the gap with drag-and-drop integration.
Suddenly, an entire world of third-party business applications is at your fingertips.
Whether your Vision solution is in the cloud or on-premises, we'll seamlessly connect your enterprise to external applications that can amplify your brand and bring in more business.