Deltek Vision CRM Demonstration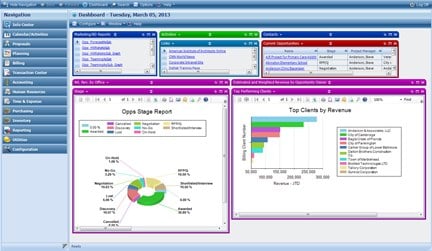 To watch the demonstration of Deltek CRM, please take one minute to fill out the form to the right. Once you have done so, you will be provided with a link to the demonstration.
Deltek Vision CRM is a centralized client relations system that will help empower everyone in your firm - from administraton/finance and management to sales and marketing - to better work together to meet your clients needs.