Powering Project Success with Deltek Vantagepoint – Properly Receive and Apply Retainers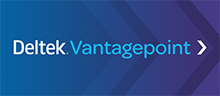 For most professional services firms, a retainer fee must be received before work can begin. Although this is a common task, there are several moving pieces that need to be coordinated to ensure this is done properly. In this mini demonstration, you will see how easy it is to process retainers through cash receipts with Deltek Vantagepoint and learn how a project manager can track when a firm has paid the retainer so the team can begin work on the project. Additionally, you will discover how accounting can apply the retainer through interactive billing.
Join us on September 9th, 2020 at 1:00 pm ET to see how Deltek Vantagepoint streamlines receiving and applying a retainer.
Presenter:
Theresa DePew, Finance Consultant at Full Sail Partners
Make sure to check out all the demos in the Powering Project Success with Deltek Vantagepoint series.
**Please note that these demonstrations are short between 3-10 minutes long. Plan on showing up early if possible and come prepared with questions that are answered at the end of the demonstration.