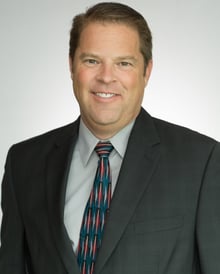 Full Sail Partners, a Deltek Premier Partner and creator of the Blackbox Connector, has announced the promotion of six consultants across the firm that support various client needs. These promotions are instrumental to support the future growth of Full Sail Partners as the firm adds new talent to the consulting team. With these promotions, Full Sail Partners will be able to showcase the experience and depth of knowledge of each consultant.
"Full Sail Partners has continuously grown over the past decade adding to our consulting team each year," stated Scott Seal, VP of Consulting. "Along with the firm's growth, many of our consultants have been developing and honing their skills over the years as well. As such, these promotions and titles represent each consultant's level of expertise and allow us to bring up a new generation of consultants."
Rana Blair, Tim Burns, Rick Childs, Heath Harris, and Nicole Temple have been promoted to Principal Consultants. To earn this distinction, each person has demonstrated an authoritative knowledge and understanding of their area of expertise for a minimum of 15 years. Principal Consultants at Full Sail Partners are expected to leverage their in-depth knowledge to guide clients on how to accelerate the business value on their Deltek software investment.
Theresa DePew and Amanda Roussel have been promoted to Senior Consultants. The Senior Consultant role requires a person to have at least five years of relevant experience in the professional services industry using Deltek products. In this role, Senior Consultants provide guidance to clients on improving business processes using Deltek Vision/Vantagepoint software as well assist in new software implementations.
For more information, please email Full Sail Partners' Marketing Communications Department. Interested in meeting the rest of the crew? Check out the link below!