Powering Project Success with Deltek Vantagepoint – Streamline and Expedite the Invoice Review Process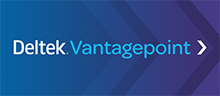 Before you can send an invoice to a client, it generally needs to be reviewed by Project Management to ensure that your firm is billing the client correctly. With Deltek Vantagepoint, the Invoice Review process is automated to ensure your firm can bill clients in a timely manner. During this short mini demonstration, you will discover the benefits of Vantagepoint's Invoice Review process which will help your firm bill faster, and as result, get paid faster.
Join us on June 17th, 2020 at 1:00 - 1:30 pm ET to see how Deltek Vantagepoint is revolutionizing the invoice review process.
Presenter:
Rick Childs, Senior Consultant at Full Sail Partners
Make sure to check out all the demos in the Powering Project Success with Deltek Vantagepoint series.
**Please note that these demonstrations are short between 3-10 minutes long. Plan on showing up early if possible and come prepared with questions that are answered at the end of the demonstration. Also, computer audio is required.