How to Avoid and Overcome Client Communication Pitfalls
Communicating successfully with clients is all about understanding what your clients really want and giving it to them in ways that help them. But how do you truly identify your clients' expectations without compromising your relationship? Furthermore, how to transform expectations to actionable directives? Clients are looking for you to step up and take a leadership role, and prove that your service – and your expertise – can truly help their business.
This session will:
Identify proven processes and techniques used to identify client expectations
Learn how to rescue projects and conversations from the pitfalls of communication
Reinforce the importance of building meaningful relationships to strengthen the effectiveness of communications
Provide in-depth knowledge on how to effectively apply proven communication principles to your day-to-day life
About the Presenters: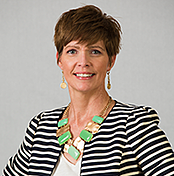 Donna Corlew, Chief Whatever-it-Takes Officer at C*Connect. A native Tennessean, Donna's roots run deep in Southern hospitality, a culture of giving, and an abiding love of SEC football. (Roll Tide!) Driven by a passion for coaching and helping others identify and maximize unique talents and expertise, Donna launched C*Connect to work with firms across the US -- small, medium, and large -- to facilitate market research, make connections, build chemistry, and coach sales and marketing teams.

Donna has over 25 years of experience marketing professional services, with concentration on management and direction of marketing and business development activities. She thrives on helping clients to shape visions, develop strategies, position for growth, and connect with stakeholders and their community.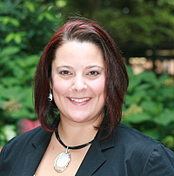 Sarah Gonnella, Vice President of Marketing and Sales at Full Sail Partners. Her firm is a Deltek Premier Partner and 2012 Project Excellence Award Winner specializing in business consulting for project-based professional services firms seeking to utilize technology to improve business development and project financial management. Sarah oversees the internal marketing and business development efforts for the firm. She also provides consulting services to clients that use Deltek Vision's CRM, Custom Proposal and Government modules.
A results-driven marketing professional with more than 15 years of marketing experience she has provided guidance to A/E/C, environmental and energy, management consulting, and government contracting firms. She is an award-winning marketing professional with demonstrated ability to streamline operations and increase productivity.
Join us on September 30th for this free virtual webinar. If you are unable to make it, don't worry! Register for the event and you will be sent a recording of the webinar once available.
Date: Wednesday, September 30th
Time: 1:00pm - 2:15pm ET
Location: Virtual