iAccess for Project Management – No More Excuses!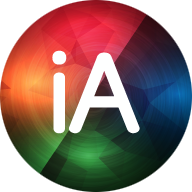 Your projects are the essence of your organization, but lack of timely visibility into projects can reduce profitability and affect the success of your projects. Enter Deltek iAccess for Vision – a user-friendly interface that provides project information anywhere, anytime with just an internet connection. Join this session to explore capabilities available on-the-go for project managers. Attendees will learn how iAccess can help them monitor projects with built-in graphical dashboards, plan projects and assign resources, review invoices and outstanding AR, and collaborate with the entire project team.
Join us on January 24th at 1:00 pm ET for this one-hour webinar.
Presenter:
Rana Blair, Senior Consultant, Full Sail Partners