iAccess, You Access, We All Access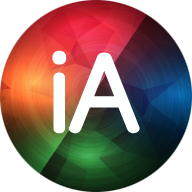 Now is the time for all good client-facing associates in professional services firms to have immediate access to critical client information. If you don't, your competition probably already does. With Deltek iAccess for Vision, all your users can benefit from the availability of contact and client information anywhere on any device. For those whose responsibilities include "making it rain," the iAccess Business Development workspace enables team members to contribute and maintain key pipeline information for all of the work they're pursuing. Join us for some best practices, tips and tricks, and change management ideas for firms looking to enhance their clients' experience by empowering employees with critical information.
Join this webinar on February 21st, 2018 at 1:00 pm ET to learn more!
Presenter:
Kevin Hebblethwaite, Principal Consultant, Full Sail Partners