Is Your Firm Technically Prepared for Deltek Vantagepoint?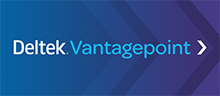 Deltek Vantagepoint (formerly known as Deltek for Professional Services) is becoming accessible for more Vision users as each new version becomes available. Furthermore, more features are introduced as each version rolls out. When considering migrating your firm to Vantagepoint from Vision, there are some things you must consider. One of the most overlooked challenges is preparing for the data migration from Vision to Vantagepoint.
During this webinar, Heath will provide you a sneak peak of Vantagepoint and then will cover the following technical changes you will need to consider:
Hardware Requirements
Software Requirements
Database Changes
Join us on March 27th, 2019 at 1:00 pm ET to learn more about the technical aspects of Vantagepoint. Additionally, all registrants will receive a recording and copy of the presentation.
Presenter:
Heath Harris, IT Consultant at Full Sail Partners