Speed Up Your Account Payable (AP) Process Through Automation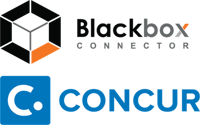 The AP process is time consuming and can be riddled with errors. Reporting, vendor relations and in worst case scenario, your cash flow can be affected. During this session, attendees will learn about AP best practices for job costing and payment. We will investigate the ability to automate the process and look at ways to gain better visibility into what has been requested, invoiced, received, vouchered and paid. Furthermore, we will discuss how to improve the Deltek Vision AP process and will demonstrate how firms can take their AP process to the next level by combining the power of Deltek Vision with Concur invoicing through the Blackbox Connector.
Join us on December 5th, 2018 at 1:00 pm ET for this one hour webinar.
Presenters:
Rick Childs, Senior Consultant at Full Sail Partners
Tim Burns, SQL Developer at Full Sail Partners