Scott J. Gailhouse
"Networking forums and seminars are great opportunities for Vision clients to exploit the value of their system by learning how other professionals in their own industries do it."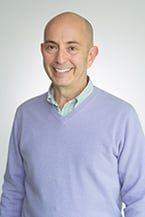 Professional History
Experience makes Scott, Principal Consultant for Full Sail Partners, uniquely qualified to help clients develop financial solutions and best practices using Deltek Vision®. After more than 20 years working as a controller in the architecture/engineering industry, Scott became a consultant with Innovative Solutions Group Ltd. (ISG) in 2004. With his extensive knowledge of Deltek legacy software, he has assisted firms make the transfer to Vision.
Specialties
Extensive background in the following broad-based competencies:
Deltek Vision & Legacy Software | GAAP Accounting | Process Improvement | Internal Controls | Strategic Management