Sean Keller
"With many firms facing tough financial decisions in this evolving economy, I believe that Full Sail Partners' Deltek Vision Hosting Services are the ideal solution for small to mid sized firms facing costly system upgrades."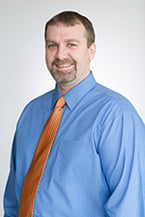 Professional History
Formally educated from Clemson University, Sean has 12 years of experience working as a Senior Network Engineer. Through this extensive background, Sean has been responsible for the design, implementation, administration, configuration, security, and overall operation of networks. With a background in Project Management, Sean is the ideal source to help you with your Deltek Vision system.
Highlights
Certifications: Certified Information Systems Security Professional CISSP®, Certified Ethical Hacker (CEH), Microsoft Certified Professional (MCP), Cisco Certified Network Associate (CCNA), Microsoft Certified Systems Engineer (MCSE)