Understand and Implement the New Revenue Recognition Requirements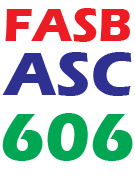 The implementation date for the FASB Accounting Standards Codification (ASC 606) is quickly approaching. During this webinar, attendees will learn about the statutory requirements and potential financial impact of ASC 606. This session will highlight how Chen Moore Associates uses Vision to address the requirements and attendees will learn about this company's journey that led to the creation of revenue earning methods in Vision to be in compliance with ASC 606.
Join us on August 15th, 2018 at 1:00 pm ET for this one hour webinar.
Presenter
Michael Kessler, Principal Consultant, Full Sail Partners
Sean Dannelly, Founding Partner, Paladin Global Partners