Produce Powerful Reporting Insight with Deltek Vision and SAP Concur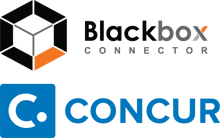 Most firms that use Concur like the ease it provides for their end users, but the real power behind Concur is the insight executives gain from its analytical and reporting capabilities. With the Blackbox Connector for Concur, you can connect the dots between travel, expense, and invoice services while integrating it with your Deltek Vision data to provide a powerful and connected process for managing your spending. Create better insight into your firm's spend management to see the complete picture.
Want to learn more about how to drive better business performance using the right data, at the right time? Then join this webinar to learn about the reporting capabilities available in SAP Concur that will help your firm:
Connect the dots between your Concur travel, expense and invoice data
Schedule reports and dashboards that are conveniently delivered to your inbox
Proactively manage spend with alerts and notifications
Additionally, attendees will better understand how the Blackbox Connector automatically pulls employee, project, vendor, and other key information over to Concur, and pushes expense reports, receipt images, invoices and more back into Vision and ready for posting
Join us on Wednesday, May 30th at 1:00 pm ET to learn how more about gaining intelligence from SAP Concur and Deltek Vision!
Presenter
Tanya Drake, Director of Add-on Technologies, Full Sail Partners