Advanced Marketing in Deltek Vision: Better Budgeting, Visible Value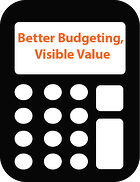 Now is the time for all professional marketers to get EXCITED about budget and financial management! Your future is much brighter when you can confidently take part in your firm's strategic and financial decision making. The sooner you understand the way money moves in, out, and through your firm's marketing initiatives, the more value you will bring to your role.
Join Ken Higa, Marketing Director for the Atlanta office of Perkins + Will, and Kevin Hebblethwaite, Senior Consultant with Full Sail Partners for a lively interview about tracking and improving the value of your firm's marketing and business development initiatives. You'll learn broad strategies and specific techniques for using Deltek Vision to manage activity-based budgets and provide deeper insight into your firm's financial performance.
Topics Include:
Foundations for Analyzing Returns on Marketing Initiatives
Activity-Based Budgeting
Key marketing metrics
Building Interdepartmental relationships
Examples of Advanced Reporting and Information Display