SMB Firm Realizes Great Impact from Trusted Partner and Deltek Vision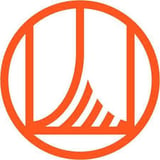 What began as two ambitious, young architects working out of a Golden, Colorado home office in 1990, Anderson Hallas Architects became a vibrant small business prominently located on Golden's revitalized Main Street by 2013.
Anderson Hallas occupies an attractive, two-building campus, custom-designed and built by the firm in phases. The site features a vegetable garden, outdoor patio and pervious pavement that absorbs storm water directly into the ground for filtering and delivery to underground aquifers. With the same attention to detail they apply to their clients' projects, Anderson Hallas put careful thought and energy into the structures that house its small business.
The Challenge – Creating Structure for Data
As an exceptional 15-person firm, Anderson Hallas has held numerous on-call contracts with large federal agencies that require clear accounting of labor rate justification and a host of other sophisticated financial information. In 2013, the firm's approach to collecting this information required a cumbersome duplication of effort utilizing four, low-technology tools that although good in their own right, were not designed for data integration and relationship-based connectivity. As a result:
Valuable information often resided in places that only one or two people could access
The data management and accounting needs of the business had exceeded in-house skills
Ownership was not getting the information it needed to make informed business decisions in a timely manner
Profitability was low and it was not clear where focus was needed to affect change
The Principals at Anderson Hallas found themselves in a highly disaggregated environment with critical business information in multiple silos. Recognizing the need for change, Anderson Hallas Architects hired Kathleen Andres as Office Manager in the fall of 2013. She brought more than 20 years of HR and accounting experience for professional service firms, including 7 years of working with the HR and finance component of Deltek Vision.
The Solution – Data Architecture
Kathleen Andres quickly realized that the firm's owners were frustrated with their current record keeping and accounting systems and would be open to learning about new data management tools. Deltek Vision was Kathleen's go-to choice as she had worked with this tool for several years and knew that its extensive functionality is designed specifically for the A/E industry. She reached out to Scott Gailhouse, one of her contacts at Full Sail Partners and arranged for him to introduce Deltek Vision to the firm's Principals and Marketing Coordinator with a live demo.
During the demo, it did not take long for everyone in the room to see the value that Deltek Vision could bring to Anderson Hallas. Eyes lit up and people commented, "Wow! Connectivity between core functions, what a novel idea!" The owners quickly made a decision to move forward with a full package implementation.
The Implementation - Structuring the Data
Anderson Hallas hired Full Sail Partners as a data migration partner for the finance and HR component of Vision, and as a training and data migration partner for the CRM module. Although Kathleen Andres was well versed in the HR and financial components, she had had limited exposure to the CRM module. The firm's Marketing Coordinator, Clare Kelly had no previous experience with Deltek or other CRM tools except Microsoft Outlook Contacts.
Step One: Financial and Human Resources Components
In late fall of 2013, Kathleen took the first huge step in the firm's comprehensive data migration to the new Vision platform. She invested about 100 hours in identifying, sorting and compiling 15 years of the firm's financial data from Access and QuickBooks. At the start of 2014, she shared organized Access tables, QuickBooks tables and Excel data with Bob Kottmeier at Full Sail Partners. Bob's role was to map out and implement the migration of Anderson Hallas's financial and HR data into Vision. He and Kathleen worked together to outline a process.
Since there was little or no connectivity within the data that was to be migrated to Vision, the task that Kathleen and Bob faced was significant and complex. Some of the challenges they faced were:
Data fields and content were inconsistent and contained errors and duplication
Naming conventions for clients, vendors, consultants and projects varied depending
on the source
Work breakdown structure did not exist in Access
During several work sessions, Kathleen and Bob re-assed and re-organized the data based on a rationally designed approach to the migration, with clear labeling of fields. Once they had arrived at a body of organized information, Kathleen gave Bob the go-ahead to migrate manageable pieces of Anderson Hallas's data to a test environment on the Cloud. Kathleen spent two weeks testing the new Vision database.
After 3 months of gathering, sorting, analyzing and planning, Anderson Hallas's new Vision HR and financial database went live on April 1, 2014! Without the level of organization, logical thought and analysis that Bob and Kathleen invested up front, the migration would not have gone as well as it did.
The need for training from Full Sail Partners on the use of the Vision financial and HR components was minimal due to Kathleen's previous experience. However, Scott Gailhouse, one of Full Sail Partners' configuration wizards worked with Kathleen to customize code tables and user defined components to establish a data management structure that would function well for Anderson Hallas Architects.
Shortly after launch, Kathleen introduced in-house staff to Vision by getting everyone started with Timesheets, then Project Planning (scheduling) and Project Reporting.
Step Two: Client Relationship Management Component
In August of 2014, training on the CRM component began. Kevin Hebblethwaite, CPSM, FSMPS with Full Sail Partners provided Clare and Kathleen with a 64-question survey to gain insight into where Anderson Hallas stood with its knowledge of CRM, how it organized and managed its marketing data, and what goals it had for the implementation. Elizabeth Hallas, a Principal at Anderson Hallas also contributed to the survey, which Kevin reviewed and used as a starting point for training.
Kevin conducted 2-hour virtual training sessions bi-weekly with Clare. Elizabeth and Kathleen participated as needed. Training on the CRM component introduced the depths of Vision's relationship database tool one layer at a time. Kevin's sense of humor, insight and expert knowledge made the training process interesting and engaging. He communicated the intriguing aspects of Vision's functionality very clearly, and was adept at responding to questions, while in the midst of an explanation. CRM training lasted 6 months, with step-by-step introductions to Vision Info Centers along with homework tasks; populating various data fields, making customization decisions and writing down questions for the next session.
The final component was the compilation and organization of the firm's 400-person Outlook database into an Excel spreadsheet. Bob Kottmeier was the migration partner for the CRM component. In the same way that he worked with Kathleen, Bob and Clare structured and labeled the data for a smooth migration. Anderson Hallas's CRM database went live in February 2015.
Step Three: Custom Reporting
As part of the training that Kevin provided to Anderson Halls on the Vision CRM module, he worked with Clare and Kathleen to customize code tables, info centers and tabs. Kevin showed Clare how to set up Vision reports for marketing metrics she had established for Anderson Hallas. As a starting point, Kevin referenced an Excel spreadsheet that tracked hit rate, contracts signed vs. goal, staff time spent on marketing, annual marketing budget and percentage of projects by client type. The goal was to find the best approach to reproduce these metrics in Vision. Here are examples of customization within the CRM module that Kathleen, Kevin and Clare designed for Anderson Hallas:
Calculation of cost per square foot on Projects costs and dates tab
Pipeline report (Opportunities) can be sorted by: active/inactive, market, principal, stage, source, estimated revenue
Opportunities Waiting for Contract report: opportunities for which Anderson Hallas anticipates a signed contract within the current analyzed period
Contracted Fees report: total value of fees contracted to date, can be sorted by: project number, project name, entity (company), principal, fee, market type
Hit Rate: opportunities success rate
The Value of a Training Partner
Kevin's role as implementation partner made the transition to Deltek Vision CRM far less daunting and actually enjoyable. Clare and Kathleen were both very enthusiastic about the firm's decision to make a wholesale change to how it managed its data and they could see the long-term value. However, the process was still daunting and required an on-going time commitment. From Clare's perspective, "having Kevin as part of the team to manage the process and hold people accountable for tasks was absolutely worth the investment. He had a map, knew where he was going, and built confidence and trust in our ability to get there with him."
The Impact
The use of the Project Planning and Reporting tools has made the biggest impact on the employees, who are no longer required to spend time managing project spreadsheets and communicating content to accounting. All project information is in the same place and everyone can access this information on their own. Accounting no longer has to verify budgets and track time against the billed percentage – what once was a triple entry has become one, saving tremendous time. Questions to accounting from Principals and Project Managers are answered quickly and efficiently, and timesheets are completed quickly and more frequently than before. Principal, Elizabeth Hallas especially likes the ability to access the firm's data 24/7. "I don't have to rely on Kathleen to find my odd requests." Liz also sees Vision as, "One-stop shopping to our records." She also has a better real time picture of the status of the firm's projects.
Additionally, Deltek Vision is having a significant impact on Anderson Hallas' financial performance. Some of these results are:
15% Increase in captured revenue (2013 – 2015)
10% Increase in interview wins
15% Increased resource utilization
10% Reduction in our IT footprint by going to the Cloud
4% Increase in profit
10% Reduction in Days Sales Outstanding for Accounts Receivable
50% Reduction in time to close the books
10% Reduction in time to close a project
"We used to track everything in separate places (timesheets, marketing, labor utilization, weekly status, personal project memories, etc.). Each category of information had its own "home" – a custom program, an Excel spreadsheet, a Word doc or our individual brains – there was a lot of time, effort and duplication in updating and retrieving information. Now, it's literally the click of a button." Nan Anderson, FAIA, LEED AP
View more featured firms: