Powering Project Success with Deltek Vantagepoint – Update Your Timesheet Using the Deltek Calendar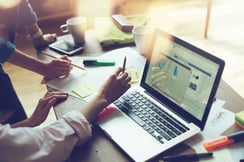 As a billable employee, there are countless tasks that you are responsible including your keeping your timesheet up to date. Even more, staying organized with meetings and client appointments adds to the burden. However, Deltek Vantagepoint's calendar feature will help eliminate these struggles. During this mini demonstration, you will see how the Deltek Calendar allows users to keep track of their billable engagements and allows this information to easily be added to a timesheet with a few clicks.
Download now for a four minute mini demonstration on using Deltek calendar to efficiently update your timesheet.
Presenter:
Nicole Temple, Senior Consultant at Full Sail Partners
Make sure to check out all the demos in the Powering Project Success with Deltek Vantagepoint series.