Dude, where's my data? Tips and techniques for maintaining data integrity.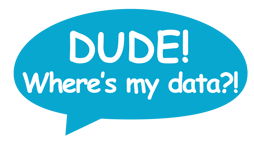 Experience the benefits and power of data quality! Attend this webinar to learn how leading professional services firms are implementing focused data integrity strategies to overcome rapidly evolving technology challenges, improve operational efficiency, and empower and improve business intelligence.
This webinar will review best practices focused around data integrity, including the establishment of a master record set. See how new out of the box tools can be used to promote information synchronicity. Understand how leading firms are leveraging new technologies to enforce data integrity throughout their organization by breaking down siloed information.
Attendees will:
Leave with a checklist for key procedural and organizational data integrity strategies
See how to leverage tips and tricks for managing column change workflows to maintain data integrity between Deltek Vision Info Centers
Gain insight into how to establish and maintain organizational data standards
Receive a crash course into new technologies that can be used to support your internal data integrity
Download to experience the power and benefits of data quality. Register and we'll send you the recording.
Speaker: Pete Nuffer