The Project Lifecycle of Deltek Vantagepoint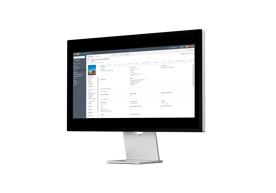 Welcome to the future of managing the project lifecycle for professional services firms. With the introduction of Deltek Vantagepoint, the entire process has been reimagined to create a more cohesive and streamlined method for operating project-based businesses.

During this webinar, Lindsay and Rana will take you through the entire project lifecycle from lead identification to pursuit and final project execution using Vantagepoint. Additionally, they will compare the similarities and differences between Vantagepoint and Vision.

Watch this webinar to see how Vantagepoint supports the entire project lifecycle.
Presenter:
Lindsay Diven, CPSM, Consultant at Full Sail Partners
Rana Blair, Senior Consultant at Full Sail Partners
*Please note this presentation was previously presented to small group of our clients. If you were part of this group in September, feel free to join this webinar if you have new questions for Lindsay and Rana.