The 411: Deltek Vision Marketing Campaigns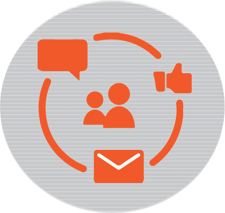 Whether you are new to Deltek Vision CRM's Marketing Campaigns, or a tenured vet, this webinar is for you. Take a deep dive look at Marketing Campaigns from the ground up. Attendees will gain a better understanding of how to leverage their Deltek Vision system to convert leads and nurture relationships.
Already a seasoned pro with Marketing Campaigns? Keep up with the latest marketing trends! This webinar will review how marketers are getting never before seen functionality out of their Vision CRM system.
This webinar will:

Review the fundamentals behind Marketing Campaigns in Deltek Vision

Address best practices to improve the impact of Marketing Campaigns

Provide a sneak peak in to the future of Deltek Vision CRM's Marketing Campaigns
Register for the event and you will be sent a recording of the webinar.
Presented by:
Graham Gardner, Associate Marketer