Top 10 Must Know Deltek Vision Features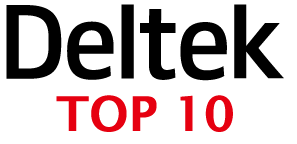 An impediment of improving your firm and saving time can be just not knowing what is possible. Join us asSarah Gonnellareviews the top 10 must know Deltek Vision features to improve system usability. Sarah will review features that you may not know are available to help your firm increase efficiency and gain better visibility in to your data.
Sarah Gonnella's Bio
Sarah is the VP of Marketing & Business Development for Full Sail Partners and has been providing CRM consulting and marketing direction at the firm for more than 5 years. Sarah oversees the internal marketing and business development efforts for the firm and provides consulting services to clients that use Deltek Vision's CRM, Custom Proposal, Government modules and Deltek Kona.
A results-driven marketing professional with more than 15 years of marketing experience she has provided guidance to A/E/C, environmental and energy, management consulting, and government contracting firms. She is an award-winning marketing professional with demonstrated ability to streamline operations and increase productivity.