Connect to Vision Anywhere, Anytime with Deltek iAccess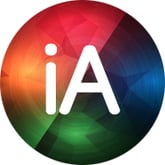 Your pipeline and projects are only helpful if you have accurate data. As a result, you need the right people with the right information to engage with the right tools for a more holistic view of your business! But, how do you get busy principals, project managers and marketing teams to update their opportunity and project information? Deltek iAccess for Vision allows you to put information at your key project stakeholders fingertips anywhere, anytime you have an internet connection.
Attend this webinar to learn how Deltek iAccess gives project managers a centralized tool to manage project information, delivering:
Access anywhere, anytime to project information that project managers need most
A quick and simple view of key project metrics
Easy resource planning with actual and generic resources so you forecast and deliver with accurate hours and costs
Alerts and warnings when projects are at risk before it's too late
Easy access to review, comment and approve invoices for greater control over the project's bottom line
...and much more!