Unleash the Awesomesauce: Improving Cash Flow with Vision's Billing Enhancements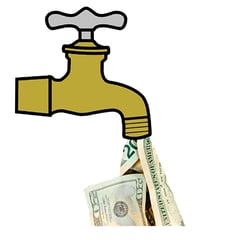 Professional services firms are rapidly modernizing their billing processes. Learn how Vision allows users to utilize automation to streamline their billing process. Additionally, this session will review many tools available in Vision for years that remain under-utilized.
This session will provide insight into:
Using the enhanced Invoice Template Editor to create invoices automatically from Vision
Creative use of standard Billing Terms to ensure projects are billed the way clients request
Becoming 'Green' and go paperless by emailing invoices or links to invoices
Creating a collaborative effort between the accounting and management staff
Allowing clients to pay invoices via a one client link on their invoices (subject to banking fees)
Allowing your PMs to participate in the billing process at various levels
Download now to see how to improve your Deltek Vision billing process and also ask the Full Sail Partners team your questions. Register and we'll send you the recording.
Presenter: