Insight - Driven Project Management with Informer's Planning Dashboard
Join us for an exciting event where we unveil the power of our cutting-edge business intelligence dashboard, powered by Informer, designed specifically for project managers. With this innovative tool, your project managers will gain instant visibility into their project's performance, allowing them to make informed decisions and drive success.
Using our project planning dashboard, project managers can effortlessly monitor their project's progress, identifying any potential cost overruns and discrepancies between the actual costs and the planned budget or contract. With real-time updates, they can stay on top of the financial health of their projects, ensuring profitability and mitigating risks.
Our Principal Consultant, Tim Burns, will walk you through the key parts of this powerful dashboard including:
Estimate at completion (EAC) and Revenue Projections: Our dashboard provides a comprehensive view of your project's estimated completion costs, allowing project managers to assess the financial health of their initiatives accurately. Alongside the EAC, they can also access detailed revenue projections, aiding in revenue forecasting and strategic financial planning.

Accounts Receivable (AR) Monitoring: Cash flow management is crucial for any project's success. Our dashboard equips project managers with real-time updates on accounts receivable, enabling them to track outstanding payments and take proactive measures to optimize cash flow. Stay ahead of financial challenges and ensure a healthy bottom line.

Resource Optimization: Identifying top-performing resources is essential for project efficiency and success. Our dashboard provides actionable insights into the project team members, allowing project managers to allocate resources strategically, maximize productivity, and enhance overall project execution.
Learn the benefit of equipping your project managers with the tools they need to make informed decisions, drive efficiency, and achieve project success.


Mini-Demo 15-minute demo,
15-minute Q&A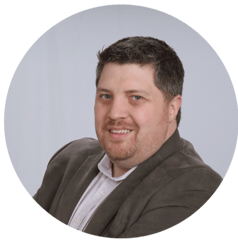 Presenter:
Tim Burns, Principal Consultant and SQL Developer