Key Overlooked Areas of the Mergers and Acquisitions Process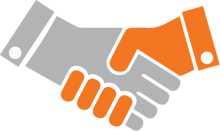 Merger and acquisition (M&A) activity began 2018 with a flying start and just continues to increase week after week. The US M&A activity is up 19% over the latest 12 months. The West Coast is especially active this year. The Golden State is on pace to see record consolidation in 2018. At its current rate, over 60 California design and environmental firms will merge or sell this year. If you are among those firms considering buy, selling or merging, have you considered if you are fully prepared for the journey ahead? With unprecedented levels of interest from both buyers and sellers, what should your firm be doing now to prepare?
Join us as our panel discusses key overlooked areas during the merger and acquisition process. During this webinar, our panel will provide attendees insight on how you can better prepare your firm during each phase of a merger or acquisition. We will also reveal feedback from firms that have recently gone through a merger or acquisition on lessons learned and things they would change if they had to do it again.
Moderator
Kevin Hebblethwaite, Principal Consultant, Full Sail Partners
Panel
Kelly Duquette, Principal Solution Consultant, Full Sail Partners
Michael Kessler, Principal Consultant, Full Sail Partners
Nick Belitz, Principal, Morrissey Goodale