Planning a Great Project for Dummies by Deltek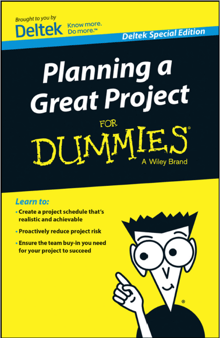 You've got the most powerful, up-to-date project planning and management tools. So why are projects continually behind schedule and over budget?
The solution is in your hands! This helpful book spells out a five-part process for creating schedules that are well-formed, risk-adjusted, and optimized, leading to more realistic and achievable project plans.