Powering Project Success with Deltek Vantagepoint - Connect Vantagepoint to Your Outlook Inbox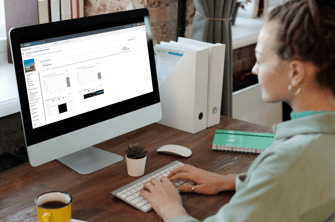 Deltek Vantagepoint Connect for Microsoft Outlook provides users with the flexibility of making it possible for you to perform CRM tasks in Vantagepoint or directly in Outlook. This integration allows users to manage contacts and business development activities to help convert more pursuits into projects. With Vantagepoint Connect, your business development team can manage business appointments, email messages, clients, and contacts as well as activities and projects.
During this mini demonstration, you'll learn about the possibilities of conducting your CRM tasks from Outlook including how to review critical business development information, create new contacts and projects, and schedule meetings.
Download this demo now to see how Vantagepoint + Outlook is changing the way CRM is managed by professional services firms.
Presenter:
Kevin Hebblethwaite, FSMPS, CPSM, Principal Consultant at Full Sail Partners
Make sure to check out all the demos in the Powering Project Success with Deltek Vantagepoint series.