Powering Project Success with Deltek Vantagepoint -Synchronizing Your Business Outlook Calendar
Deltek's Vantagepoint Connect for Outlook provides two-way synchronization of contacts and calendar items with Outlook. This provides a single point of entry for collaborating and sharing both contact and meeting information to nurture client relationships.
Calendar items in Vantagepoint can be pushed to Outlook calendars. Meetings can be created in Outlook and recorded in Vantagepoint seamlessly. Additionally, with the scheduling assistant, users can share their availability with clients to quickly and efficiently set up appointments.
In this mini-demonstration, you'll see how Vantagepoint Connect for Outlook makes scheduling meetings easy and how to sync calendar information from Vantagepoint to Outlook.
Download this mini-demonstration to see how Vantagepoint + Outlook is changing the way CRM is managed by professional services firms.


Presenter: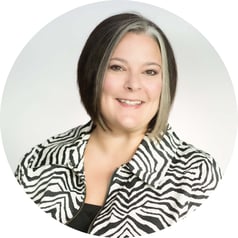 Sarah Gonnella, VP of Marketing & Sales
Make sure to check out all the demos in the Powering Project Success with Deltek Vantagepoint series.