Powering Project Success with Deltek Vantagepoint – Utilizing the Search Functionality
Capturing project details in Deltek Vantagepoint and sharpening search skills go hand in hand. The search functionality allows various roles to easily retrieve the data they need, whether it's for KPIs, project management, or new work pursuits.
During this mini demonstration, you will see how Vantagepoint's standard, basic, and advanced search functionality can put the data at your fingertips. Mastering saved searches is handy for dashboards, report building, project lookups, and more.
Join us on Wednesday, August 17 at 1pm ET for a mini demonstration on utilizing the search functionality in Deltek Vantagepoint.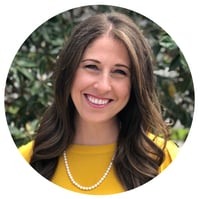 Presenter:
Amanda Roussel, Senior Consultant at Full Sail Partners
**All registrants will receive a recording of the presentation along with any presentation materials within 24 hours after the live event.
***Please note that a Zoom account is required to attend the live webinar. If you are prompted to login to Zoom to join the webinar, use your email address and password for Zoom. Your password is not the event passcode.
Make sure to check out all the demos in the Powering Project Success with Deltek Vantagepoint series.