Preparing for Deltek Vantagepoint Configuration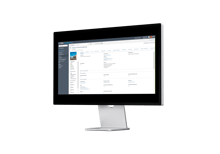 As the Deltek Vision product continues to evolve to Deltek Vantagepoint, clients are looking for answers and clarification on how the change will impact them. The foundation of this new solution is based on Vision with reimagined features and capabilities that users should be aware of before they upgrade.
During this session, we will explore the changes related to Configuration and discuss what firms should do to prepare for the change. Below is a list of areas that will be covered:
Security

Screen Designer

User Defined Components

Workflows

Approvals
Download this webinar to learn more about Deltek Vantagepoint in this extended one-and-a-half-hour webinar as part of our ongoing Preparing for Deltek Vantagepoint webinar series.
Presenters:
Scott Gailhouse, Principal Consultant at Full Sail Partners
Theresa Depew, Senior Consultant at Full Sail Partners
Nicole Temple, Senior Consultant at Full Sail Partners