Bryce Crosby
"Relationships are key to success for any organization, and I strive to cultivate strong relationships to ensure success for all involved."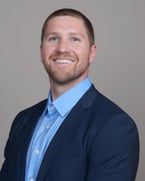 Professional History
Bryce Crosby is Product Sales Manager with Full Sail Partners. He works directly with clients to evaluate all of the available options with Full Sail Partners' product offerings. He works directly with the account management, consulting, custom and migration team to ensure clients are getting the most out of their Deltek systems. He will also confer with the Blackbox Connector sales team looking to find the best fit for each prospective client's needs when it comes to integrating third-party software into Deltek Vantagepoint.
Bryce has more than five years of experience with selling ERP and finance-related software applications to project-based firms. He has ample knowledge of Deltek Vision, Vantagepoint and Ajera. Moreover, he holds a degree in Business Marketing and Advertising from Portland State University in Portland, OR.
Specialties
Deltek ERP Systems – Vision, Vantagepoint, Ajera