Cate Phillips
"Having a business that is supported with the right technology solutions can ensure companies are realizing their maximum earning potential."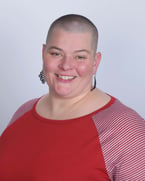 Professional History
Cate Phillips is a Relationship Manager at Full Sail Partners. In this role, Cate works closely with clients to identify software solutions to help them overcome business challenges. Additionally, she will provide tailored Deltek Vantagepoint demonstrations to help them further understand whether the solution is a good fit for their firm.
Prior to joining Full Sail Partners, Cate spent most of her professional career an entrepreneur owning a variety of businesses that focused on marketing and communications. Cate also has over 6 years of working with Deltek Vision and has a thorough understanding of the professional services industry.
Specialties
Extensive background in the following broad-based competencies:
Deltek Vantagepoint & Vision | CRM | Business Development