Erin Haver
"Communication is key when it comes to clients, even more so, effective communication, which entails actively listening to the individual needs of your clients with an open, solution-oriented mindset."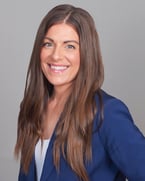 Professional History
Erin Haver is a Staff Accountant with the Outsourced Accounting team at Full Sail Partners. She assists clients with their outsourced accounting needs to include bookkeeping and financial reporting for project-based firms. She has over fifteen years of experience in professional services in both client and account services. Over her tenure in account services with professional services firms, she managed accounts receivable, banking procedures and reconciliation of ledgers. Additionally, she has been involved with customization of daily and month end reports.  
Specialties
Microsoft Excel | Word | Outlook | Intuit QuickBooks