Jennifer Wilson
"I really enjoy being part of a development team that is so innovative helping to customize solutions to meet the needs of our clients."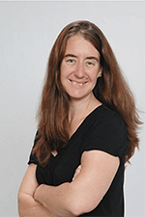 Professional History
Jennifer Wilson is a Principal SQL Developer at Full Sail Partners. In this role, Jennifer collaborates with clients and key stakeholders to help provide enhanced analytical insight into the information that impacts their business. Jennifer has a strong background and acumen of database development and management.
With a decade of experience in programming, reporting, product development and designing process automation, Jennifer's background provides valuable expertise to our clients in meeting their design, process and system improvement initiatives.
Specialties
SQL Server development and administration | SQL Reporting Services | SQL Integration Services | SQL Analysis Services | BI Report Design | ETL and Data Migration | Database and Data Warehouse Design