Joel Slater
"Project-based companies need to get the most out of their Deltek software investment and the Blackbox Connector can help them realize this goal."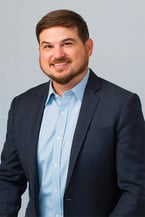 Professional History
As the Client Solutions Manager at Full Sail Partners, Joel heads up Blackbox Connector sales and partner relationships guiding existing clients that are looking to expand their capabilities beyond Deltek Vantagepoint. For over 10 years, he has supported project-based companies while working with both Deltek and Concur. Joel's responsibilities span across all Full Sail Partners' product offerings, assisting clients to realize the most from their Deltek software investment.
Specialties
Deltek Products | Concur Products | Project-based and general commercial ERP | Cloud Conversion | CRM