Jon Rogers
"As IT Consultant, I have the opportunity to troubleshoot with clients and advance my knowledge to support finding answers to client issues."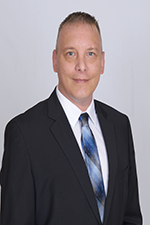 Professional History
Jon Rogers is an IT Consultant for the firm and helps clients with advanced technical aspects of Deltek ERP, including client server technologies, API connectivity and general technology consulting.
Serving as a Technical Support Analyst for four years with the custom development team allowed Jon to work directly with clients on the setup of Blackbox Connector software and ensuing troubleshooting efforts. He additionally provided technical support on both Deltek Vantagepoint and Vision platforms and associated custom solutions.
Jon has more than 15 years of experience with computer related hardware and software, programming, and database manipulation. He also has comprehensive knowledge of troubleshooting for technology solutions
Specialties
VMware | SQL Database Queries and Manipulation | Javascript | HTML | CSS | Python3 | Project Implementations | Troubleshooting