Lindsay Diven, CPSM
"I love working with our clients to find ways to support all of their business efficiency goals using the entirety of the Blackbox Connector offerings."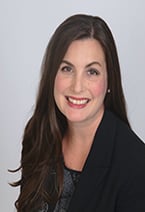 Professional History
For more than 15 years, Lindsay has worked with architecture and engineering firms to build sales and marketing strategies that resulted in increased revenue growth and profit. This included consulting dozens of AE firms in setting up and maximizing the use of Deltek Vision and Vantagepoint CRM to support their firm strategies.
As the Marketing and Sales Manager for the Blackbox Connectors, she oversees the marketing and business development efforts for all Blackbox Connector solutions. In this role, Lindsay uses her extensive professional services industry experience to help firms better understand how the Blackbox Connector can help maintain consistency between systems and streamline firm processes. She will also work closely with clients and the Full Sail Partners' team to research new Blackbox Connectors that would provide even more solutions for clients.
Lindsay continues to stay abreast of trends in the AE and consulting industries by actively working with organizations like the Society for Marketing Professional Services (SMPS) and the Deltek User Groups. She holds a Bachelor of Science in Marketing from the University of Florida and graduated cum laude.
Specialties
Deltek Vision | Deltek CRM | Business Development Leadership | Enterprise Solutions Implementation | Strategic Planning & Strategy Execution | Market Evaluation & Development | Brand Awareness & Revenue Growth | Market Research/ Competitive Analysis | Budget & Financial Management | Proposal & Presentation Management | Pipeline Management/Reporting | Client Development/Management | Contract Development/Negotiation | CRM Implementation & Utilization