Lindsay Diven, CPSM
"I'm excited to work closely with our clients to implement Deltek CRM in a way that strengthens their marketing and business development efforts."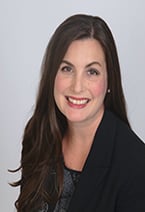 Professional History
For more than 15 years, Lindsay has worked with architecture and engineering firms to build sales and marketing strategies that resulted in increased revenue growth and profit. Now, she works with firms to maximize client relationships and acquire new projects utilizing Deltek's Vision and Vantagepoint CRM systems as well as the Blackbox Connector integrations.
She provides guidance to her clients around developing business development and marketing processes for A/E firms. She is experienced at understanding the clients and markets, procurement processes, and change management approaches specific to the A/E industry to help her clients successfully implement CRM systems.
She is actively involved with the Society for Marketing Professional Services (SMPS) and is a Certified Professional Services Marketer (CPSM) who is active with the SMPS Central Florida Chapter and the Southeastern Regional Conference.
Lindsay holds a Bachelor of Science in Marketing from the University of Florida and graduated cum laude. Additionally, Lindsay stays abreast of current client issues as part of the Deltek Central Florida User Group.
Specialties
Deltek Vision | Deltek CRM | Business Development Leadership | Enterprise Solutions Implementation | Strategic Planning & Strategy Execution | Market Evaluation & Development | Brand Awareness & Revenue Growth | Market Research/ Competitive Analysis | Budget & Financial Management | Proposal & Presentation Management | Pipeline Management/Reporting | Client Development/Management | Contract Development/Negotiation | CRM Implementation & Utilization